Product properties: L-Cysteine is white crystalline powder and water soluble.
Functions: L-Cysteine has an effective detoxification; can effectively prevent and treat radiation injury; can remove the skin melanin itself, change the nature of the skin itself, the skin becomes natural whitening. It is a kind of ideal natural whitening cosmetics; can improve the symptoms of inflammation and skin allergies; on horny skin disease is also effective hypertrophy; has a function to prevent biological aging.
Ingredient

Product Name

L-Cysteine

CAS

52-90-4

MF

C3H7NO2S

MW

121.16

MS
Item and Standard
ITEM

UNIT

STANDARD

Specific Rotation [a]D20︒

+8.3︒~+9.5︒

State of Solution

%

≥95.0%

Chloride(Cl)

Ammoniyum(NH4)

Sulfate(SO4)

%

%

%

≤0.05%

≤0.02%

≤0.03%

Iron(Fe)

≤10PPM

Heavy Metals(Pb)

≤10PPM

Arsenic (As2O3)

≤1PPM

Loss on Drying

%

≤0.5%

Residue on Ignition

Other Amino Acids

Assay

%




%

≤0.1%

Qualified

98.0%-101.0%

PH

4.5-5.5
Application
L-Cysteine mainly used in medicine, cosmetics, biochemical research and other aspects:
1.Used in breads to promote the formation of gluten and promote fermentation, mold release, and prevent aging.
2.Used in natural juices to prevent oxidation of vitamin C and prevent juice from turning brown.
3.The product has detoxification effect and can be used for acrylonitrile poisoning and aromatic acid poisoning.
4.The product also has the function of preventing radiation damage to the human body, and is also a medicine for treating bronchitis.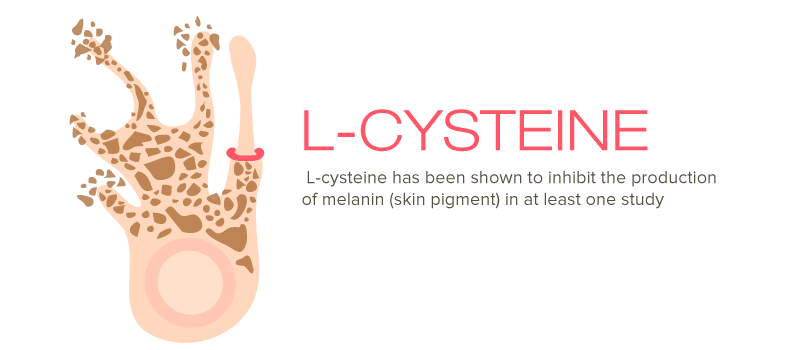 Storage
Please reading safety data sheet before carrying or using the product.
Cool and dry, keep tightly closed, quality guarantee period is two years.