Product properties: taste neutral, smell neutral, color is light yellow white powder and cold water soluble.
Functions: Collagen Peptide is extracted from poultry cartilage, by using modern biological technology, to production new nutrition
food products. Collagen peptide is high pure white powder .The unique moisturizing characteristics of collagen peptide can keep
skin moisturize, bright, clean and whippy. Outside, collagen peptide can prevent the damage caused by exposure to the sun, inside,
collagen peptide can prevent the free radicals to harm the skin.
Ingredient

Product Name

Type ⅡCollagen Peptides

CAS

9064-67-9

MF

C4H6N2O3R2.(C7H9N2O2R)n

MW

MS
Item and Standard
ITEM

UNIT

STANDARD

Appearance

White powder

Odor

None

Loose Density

g/ml

≥0.20g/ml

Protein

%

≥90%

pH

5.0-7.5

Moisture

%

≤5.0%

Ash

%

≤2.0%

Average molecular weight

≤5000

Heavy Metals

mg/kg

Pb, ≤1mg/kg

Cr, ≤2mg/kg

As, ≤0.5mg/kg

Hg, ≤0.1mg/kg

Bacterial Count

≤1000cfu/g

Coliforms

Mold &Yeast

Pathogenicbacteria

≤ 30cfu/g

≤ 50cfu/g

Negative
Application
1. Bone grafts: as the skeleton forms the structure of the body, it is vital that it maintains its strength, even after breaks and injuries.
2. Tissue regeneration: Collagen scaffolds are used in tissue regeneration, whether in sponges, thin sheets, or gels.
3. Reconstructive surgical uses: Collagens are widely employed in the construction of the artificial skin substitutes used in the
management of severe burns and wounds.
4. Wound care: Collagen is one of the body's key natural resources and a component of skin tissue that can benefit all stages of
the wound healing process.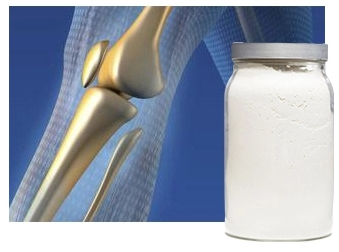 Storage
Please reading safety data sheet before carrying or using the product.
Cool and dry, keep tightly closed, quality guarantee period is two years.